This weeks work has made me consider quite a lot. It is my belief that humans are always involved in someway in the production of images, otherwise we would never know that they had ever actually been created. Even with the Human? activity without human intervention we would never know that any form of image capturing had ever taken place.
Within my practice I wait for natural processes to take their place and then capture them on their journey. So I feel I am a combination of hands on and hands off.
I'm not sure whether people really know how to respond to my work and this is becoming somewhat troubling to me and I am certainly going to have to do a great deal of work on this specifically in the coming weeks.
This weeks webinar was particularly useful to me this week. It did bring up some questions to ask myself:
What are the actual goals of my images?
Science and truth?
Science vs religion?
Science vs art aesthetics?
A butterfly connotation – Transformation
Is time my target or is it the transformation?
It has led me to the collection curated by David Campany – A handful of dust.
A lesson to be learned from this weeks activity Hands Off was how to deal with failure. As we were not able to use our regular equipment and for me this ruled out the DSLR and iPhone, the flatbed scanner was the equipment that I chose. It was not successful so I decided to disregard my work to the groups disappointment, it has given me the motivation to try again and accept my failures.
These are the retried images of my flat bed scanner attempt
Over the next week I want to try to focus on the questions brought up this week and see what I can come up with.
Research
Due to the abstract nature of my images one of the suggestions to take a look at was the collection a Handful of Dust curated by David Campany. This collection features images by photographers such as Man Ray, Ed Ruscha and Jeff Wall along with the work of others and also some anonymous work.
This collection is described as "a speculative history of the last century, and a visual journey through some of its unlikeliest imagery" http://davidcampany.com/a-handful-of-dust/
Some of the images by Man Ray espcecially Dust Breeding ,1920, really spoke to me.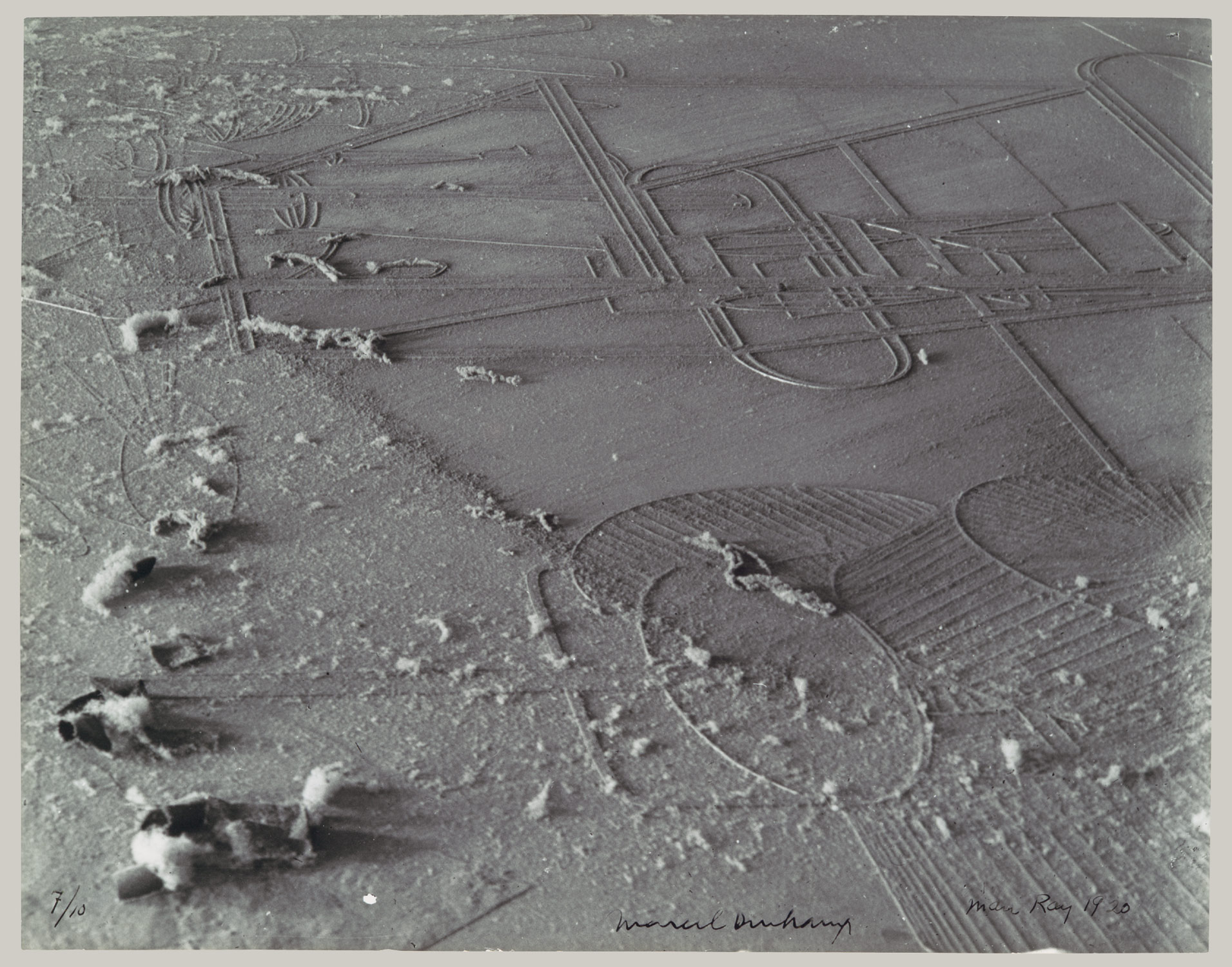 Using the normal and banal to create something completely different, the dust looking like it was making itself into a geographical map with how it has been manipulated and this is something that I can relate to taking the everyday and making look like something more beautiful that it should really look.
Perhaps something else that could be considered from this piece is that the dust is creating a road map type effect, could this be seen as dust being the passing of time showing the direction we should be travelling in  having learned lessons from the past. Perhaps this is just my interpretation.
Another image that appeals from the work, and also that I can draw inspiration from because of a direction my work has gone is an image by Frederick Sommer – Arizona Landscape 1943  In webinars it has been mentioned how my images are starting to look like the beginning of a new landscape or a planets surface.
The abstract nature of my own image and that of Frederick Sommer have similarities it shows me how my images could make their way to large prints and still have an impact even though the items I am capturing are small rather than grand landscapes.
What I did find interesting was the images from where the exhibition was help, seeing the artefacts and the arrangement of the displays. I always think that the exhibition would be one large image arranged side by side in a black frame with white walls as this how I have experienced galleries before. As my images are abstract perhaps I should also be thinking this way for my own display.
References
http://davidcampany.com/a-handful-of-dust/
https://www.moma.org/collection/works/46392
https://www.metmuseum.org/toah/works-of-art/69.521/